A Pale Horse Named Death recently completed working on "Lay My Soul To Waste". Release date is set for May 21st North America, May 24th in Germany, Switzerland & Austria. May 27th the rest of Europe - Steamhammer/SPV. Click here to learn about the early details and discuss APHND's sophomore effort.

Track Listing:
1) Lay My Soul to Waste
2) Shallow Grave
3) The Needle in You
4) In the Sleeping Death
5) Killer by Night
6) Growing Old
7) Dead of Winter
8) Devil Came With a Smile
9) Day of the Storm
10) DMSLT
11) Cold Dark Mourning
Pre-order now!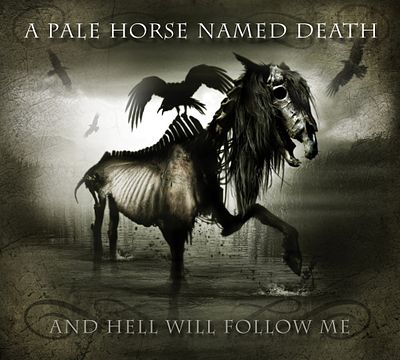 A Pale Horse Named Death's critically acclaimed debut album (2011).
Track Listing:
1)And Hell Will Follow Me
2)As Black as My Heart"
3) To Die in Your Arms
4) Heroin Train
5) Devil in the Closet
6) Cracks in the Walls
7) Bad Dream
8) Bath in My Blood (Schizophrenia in Me)
9)Pill Head
10) Meet the Wolf
11) Serial Killer
12) When Crows Descend Upon You
13) Die Alone
Click the album cover to learn more